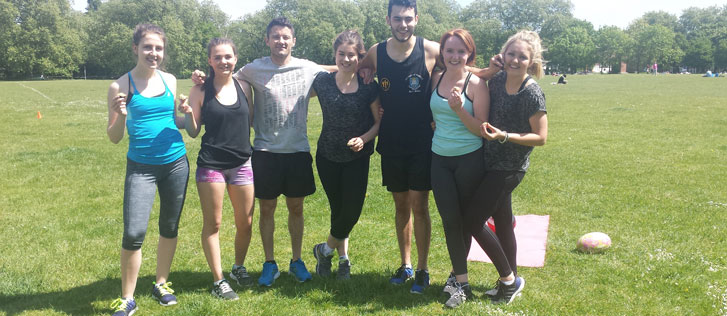 If you have a small group of friends/work colleagues and you would all like to train together privately, then this is a great option. You can have between 3 and 6 people in your group and the more people you have the cheaper the cost is because you split the price between you. Sessions are usually circuit style using a range of equipment and sometimes partnering with other team members which encourages teamwork and creates added motivation.
Prices for Private Group Training Packages:
 Group of 3 people = £75.00 (£25.00 each)
Group of 4 people = £80.00 (£20.00 each)
Group of 5 people = £85.00 (£17.00 each)
Group of 6 people = £90.00 (£15.00 each)
Book a Session Today!