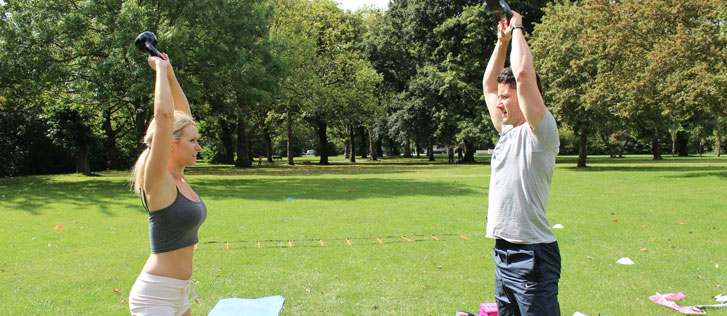 Our Personal Training option is most popular with clients who have a specific goal in mind such as weight/fat loss, muscle toning, cardiovascular fitness or gains in strength. Training sessions are fully private and all of the attention is on you. Your coach will design the training sessions around your specific goals to ensure the right type of work is being done to get the best results – fast!
Prices for Personal Training Packages:
1 Session Pay as you Go = £65.00
6 Session Block Package = £60.00 per session = £360.00
12 Session Block Package = £55.00 per session = £660.00
If you are looking to train 3 or more times per week for a period of at least 12 weeks a lower rate of £50.00 may be offered to you depending on availability.
The above rates apply when training at Spencer Park Wandsworth Common.
Home-based training costs an additional £5.00-£10.00 p/s depending on travel time and parking costs.
Indoor studio training costs an additional £15.00 p/s unless otherwise agreed.
Book a Session Today!